* * * * * * * * * * * * * * * *
Labor Sweeps 2001 Cascade Cycling Classic!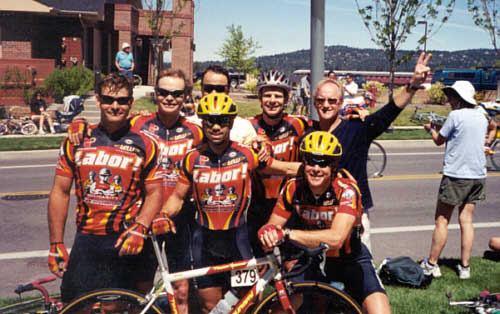 Happy Campers.
Labor Power celebrates it's fourth win in five years at the Cascade Classic in Bend, Oregon.
Pictured left to right are Ed Bruno Roberts, R. Worthington, Louie the Rican, G. Hahn,
D. Hawk Worthington, Robo Copp and team guru Rev. Billy Stone, Esq.
Third Stage Win.


After winning the time trial and twilight criterium, R. Worthington caps off the stage race with another win in the final stage, a criterium near the old Brooks Scanlon paper mill. Labor
dominated the podium, taking 1st, 2nd and 3rd in the overall standings.

Three in A Row!
R. Worthington of Labor Power wins the twilight criterium in


downtown Bend, Oregon before 10,000 labor loving fans. Labor
Power displayed textbook teamwork in setting up the win, thanks to
the heart, muscle and savvy of Labor Pounders David Worthington,
Genghis Hahn, Louie Rican and Ed Bruno Roberts.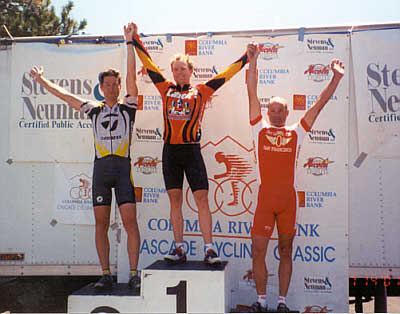 Tops on the Leader Board.
2001 Twilight Criterium Podium 1st, R. Worthington, Labor,
2. Tomo Kemosabi, Flower Maidens, 3. The Riddler, aka Col. Klink, San Francisco Wingdingers.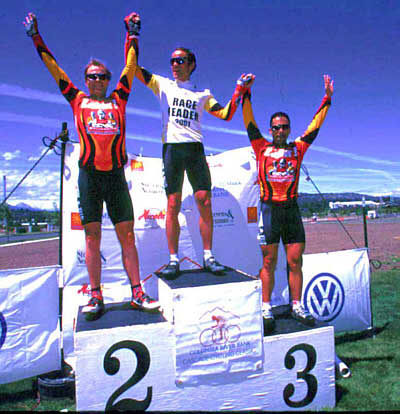 Labor Sweep!
Labor Power won all four stages of the Cascade Cycling Classic in
Bend, Oregon and dominated the winner's podium for the fourth time in five years.
From Left to Right. Worthington (2nd overall), Genghis Hahn (1st) and Louie Rican (3rd).
* * * * * * * * * * * * * * * *
Labor Repeats in Bend - 1998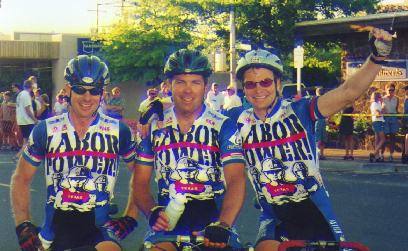 LABOR takes CASCADE CLASSIC in Bend, Oregon, July 19, 1998.
Hawk Worthington, Evan Teske, R. Worthington
* * * * * * * * * * * * * * * *
Labor Takes Bend - 1997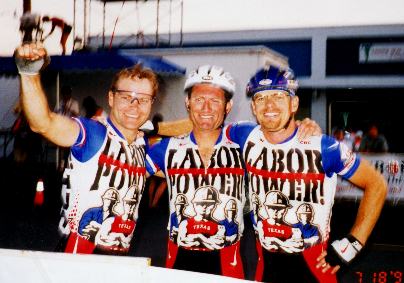 LABOR takes 1-2-3 at CASCADE CLASSIC in Bend, Oregon, July 18, 1997.
R. Worthington, Ricky Simpson, Hawk Worthington